Clean up the Using blog in Visual Studio 2008
---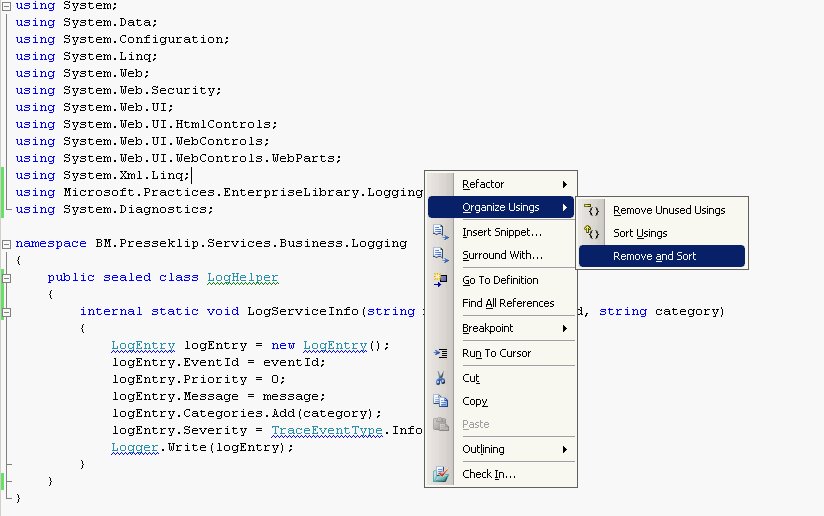 Posted on March 6, 2008
When you create a new class, its normally filled with using statements in the top. Usually you only use one or two of these statements.
Visual Studio 2008 has a great feature for cleaning up the code:
Right click somewhere in the editor
Select "Organise Usings"
Select "Remove and Sort"
This removes unused Usings and stort them. You can also choose to only remove unused usings or to sort the using statements.
---